Click here
for news archive.
Corporate Ghost DVD
April 16, 2004
Not only do we get Sonic Nurse this summer, but a proper DVD as well!
The disc contains previously unseen music videos
(including new video for Nurse track Unmade Bed, directed by Vincent Gallo)
, commentaries, live footage, interviews and other good stuff...
Click here
for more details!
Update: Video by Vincent Gallo doesn't exist yet, see
this thread
at the official forum for more infos.
May 13, 2004 Update
Cover art! HOTT!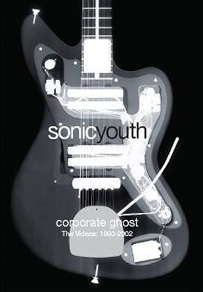 TRACKLISTING
1. Dirty Boots
2. Tunic (Song For Karen)
3. Mary-Christ
4. Kool Thing
5. Mote
6. My Friend Goo
7. Disappearer
8. Mildred Pierce
9. Cinderella's Big Score
10. Scooter & Jinx
11. Titanium Expose
12. 100%
13. Sugar Kane
14. Youth Against Fascism
15. Bull In The Heather
16. Superstar
17. Little Trouble Girl
18. The Diamond Sea
19. Sunday
20. Hoarfrost
21. Nevermind (What Was It Anyway)
22. The Empty Page
23. Disconnection Notice
BONUS VIDEOS
1. Drunken Butterfly - Stephen Hellweg contest winner
2. Swimsuit Issue - Phil Morrison contest submission
3. Disappearer - Todd Haynes original cut
4. Ono Soul - Thurston solo video
BONUS MATERIAL
1. Commentaries by band and by directors/others
2. Spike Jonze Photo Montage
3. Bonus Interviews
4. "My Sonic Room" by Patty Orsini
EASTER EGGS
1. The Interview
2. Rock The Vote
Also read the
press release
from PR Newswire.